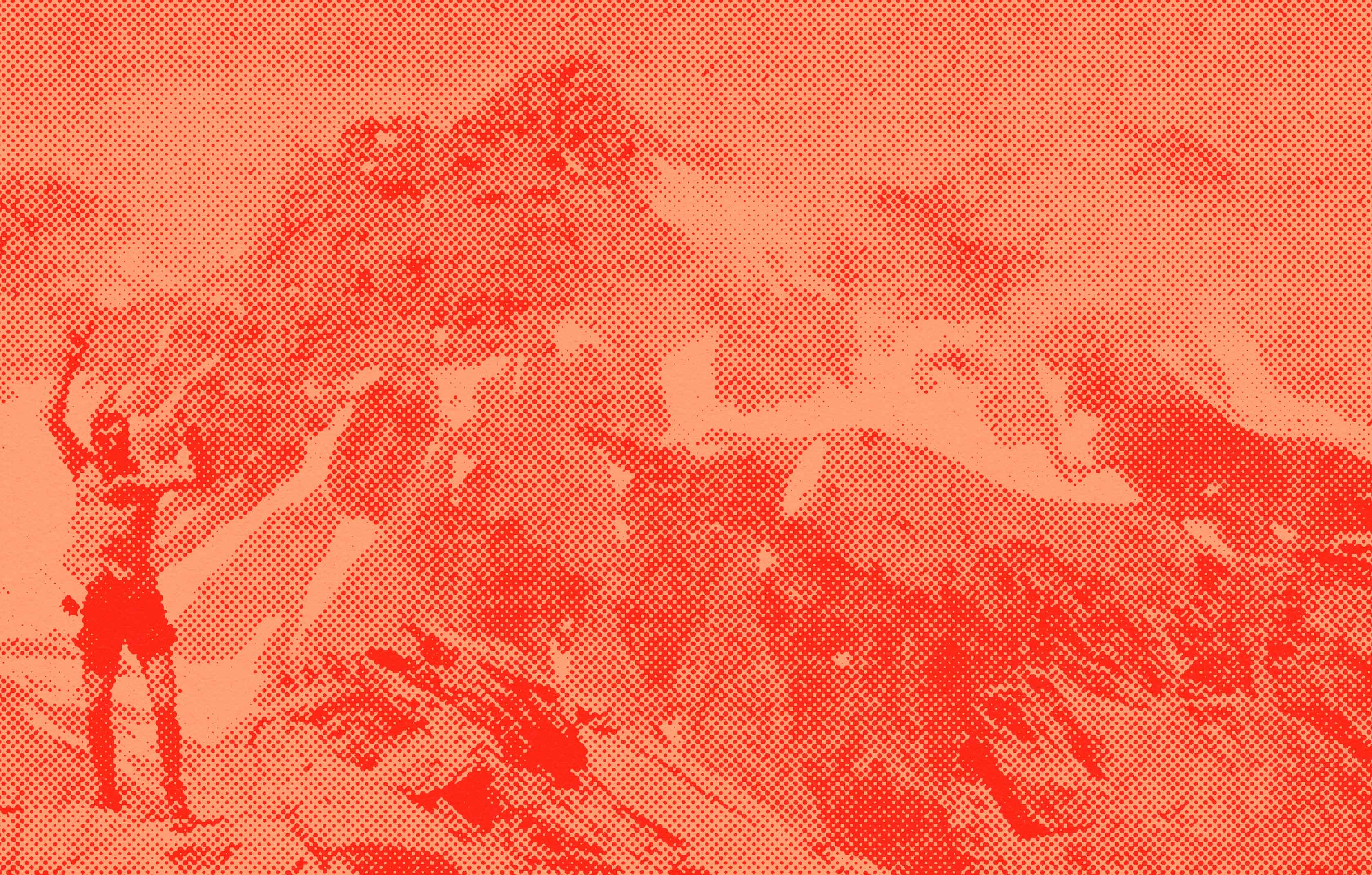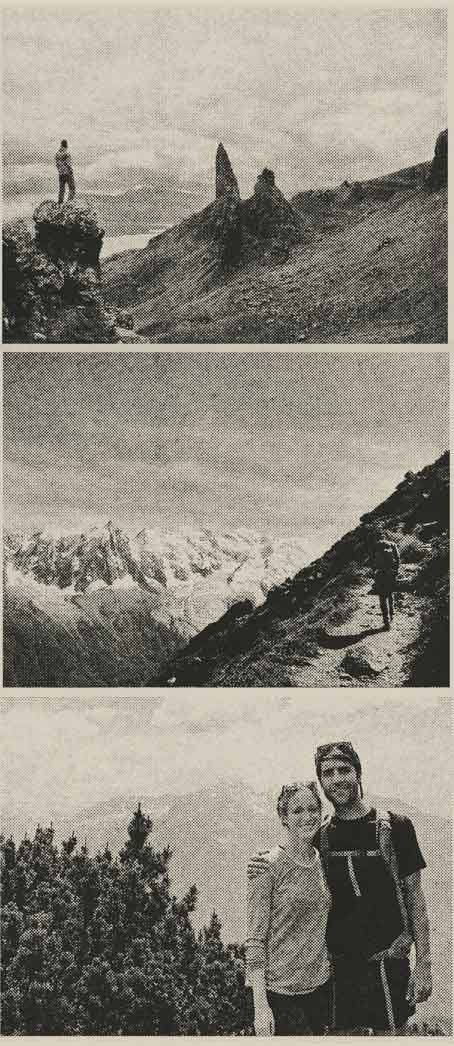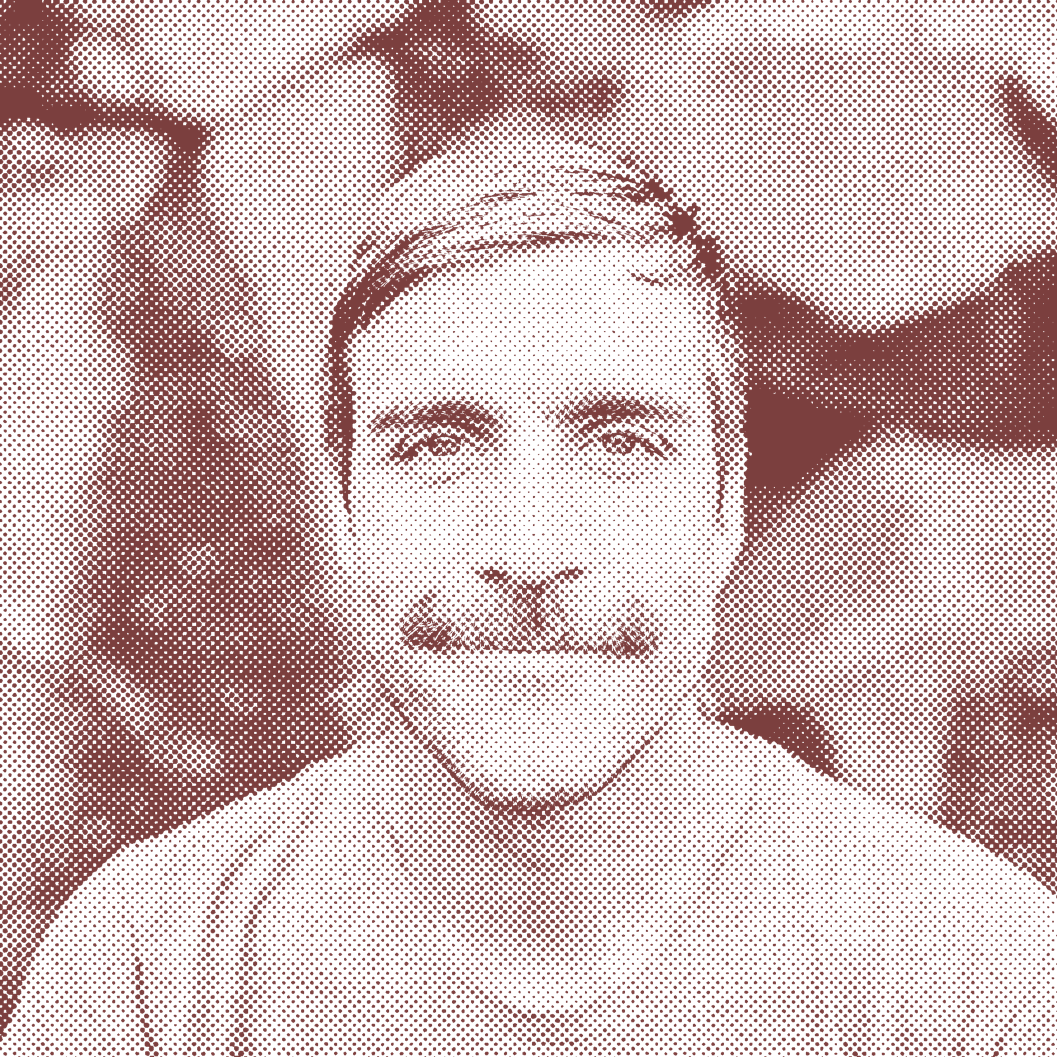 I work with global brands, non-profits, and agencies to create* purposeful, simple, and engaging designs.
*on-time and on-budget
What I Do


Art Direction
Brand Identity
Data Visualization
Front-end Development
Icons


Naming
Style Guide
Prototyping (Lo/Hi)
Pattern Libraries
Product Research


Prototyping
UI/UX
User Testing
Wireframing
Visual Concepts
Who I've Worked With
Brands

Hoka One One
Kirkus Reviews
Reuters
Stack Overflow
UGG
Xprize
Agencies

10Up
Clearleft
Eightfold
Tallwave
Twenty Ideas
Nonprofits

American Press Institute
Global Training Network
Metrics for News
The Furniture Society
Case Studies
Bundle Select
The Furniture Society
Metrics for News
Identity
Website Design
Frontend HTML/CSS/JS
Icons
Pitch Deck
Print Colateral
Visit Website
Bundle Select
Designing the future of real estate.
Scope
Create a visual identity and web experience to showcase this startup's unique product – bundling real estate.
Problem
A new startup, no logo, no website, no established brand, and a short timeline. Bundle Select is a new startup, but with a successful veteran team of founders and advisors (e.g. Facebook, Hotel Tonight, Adobe). The brand needed to stand out, and stand up to the established brands and models of the real estate industry.
Solution
A strong brand identity online and in print established Bundle Select as a competitor in the industry, and an engaging web presence made a typically complicated experience smooth for users. Brand guidelines bring consistency to the company's marketing, and MVP back-end configurations, such as sign-up notifications, made operations easier as this startup got up and running.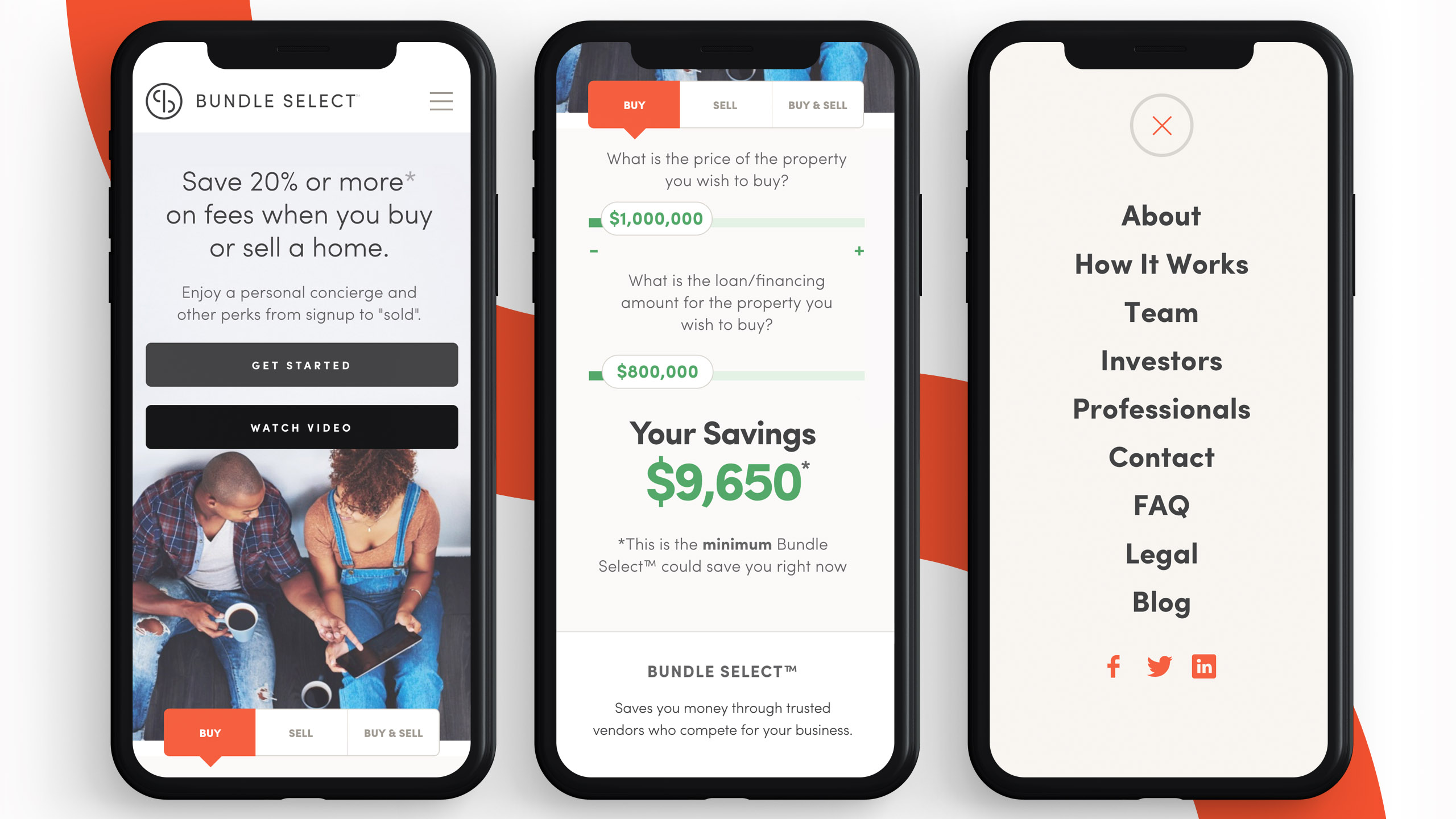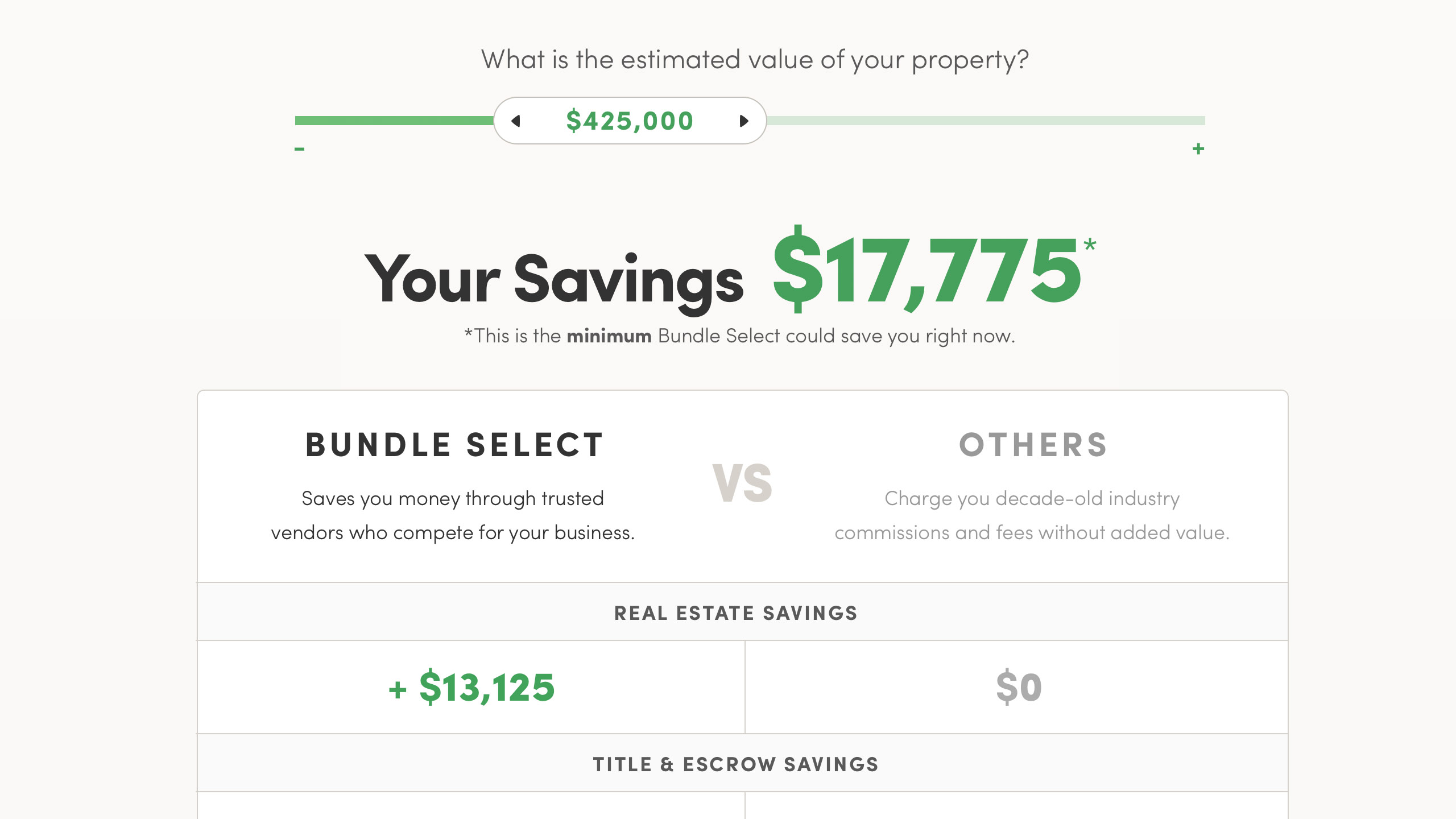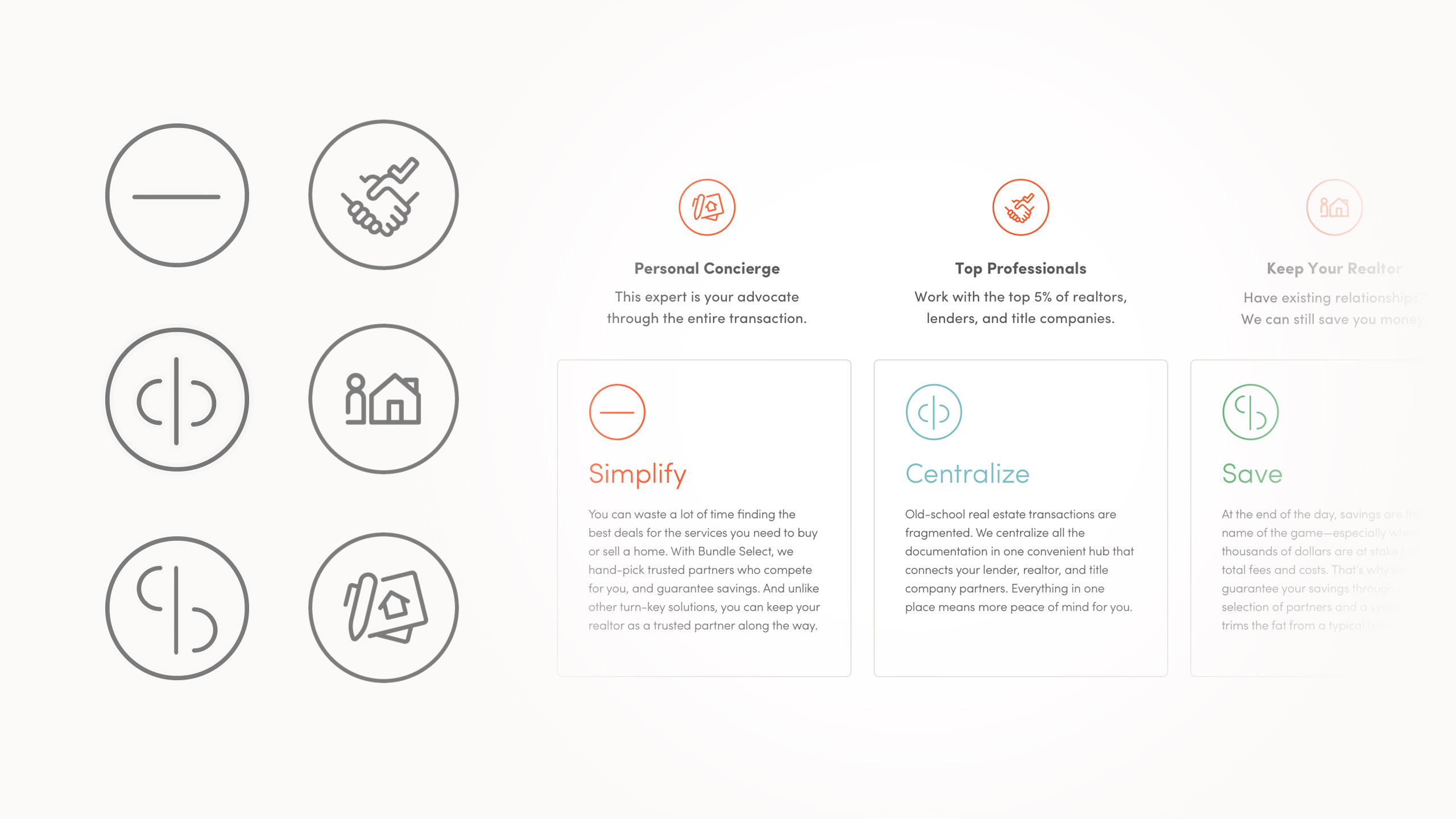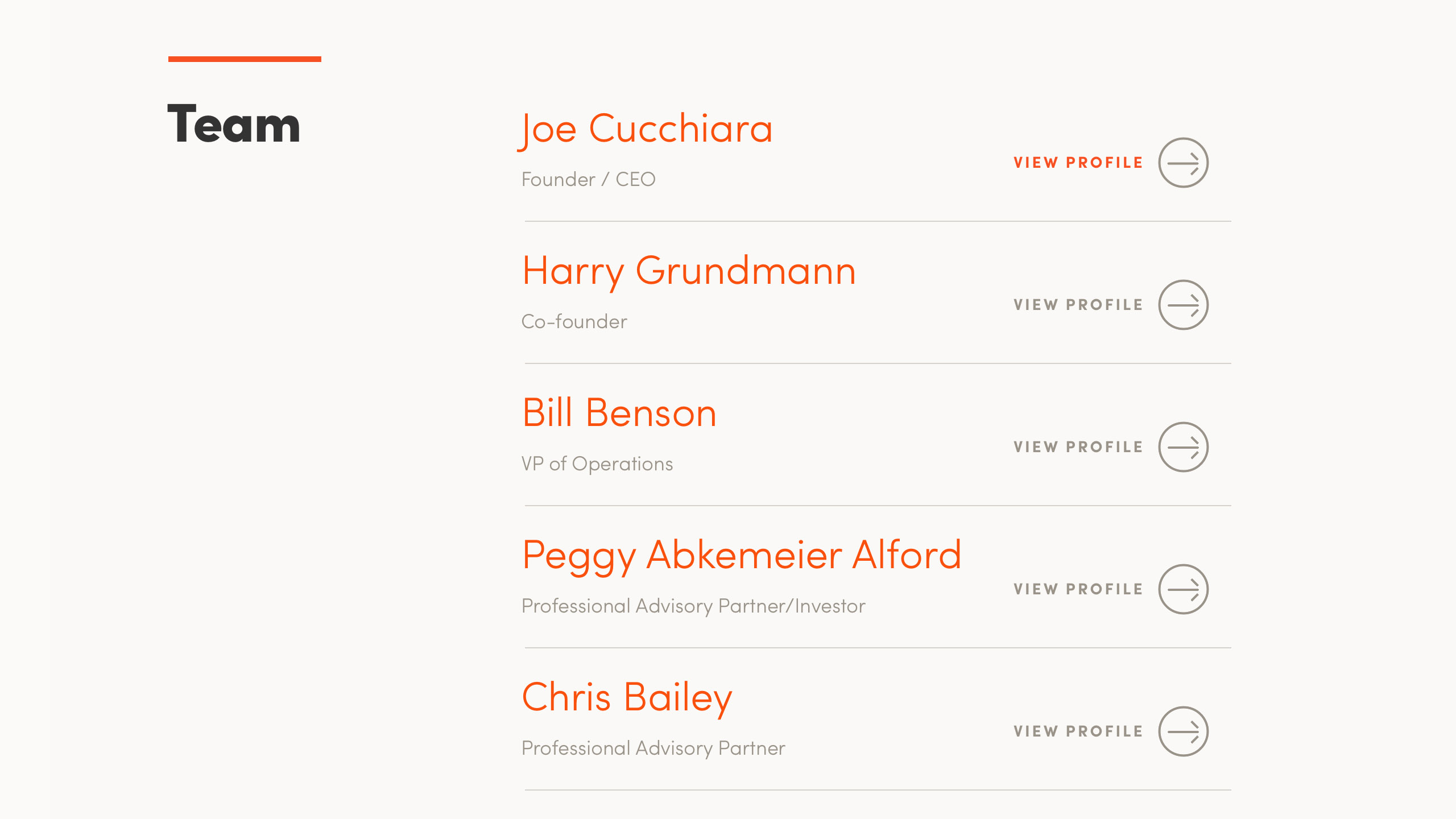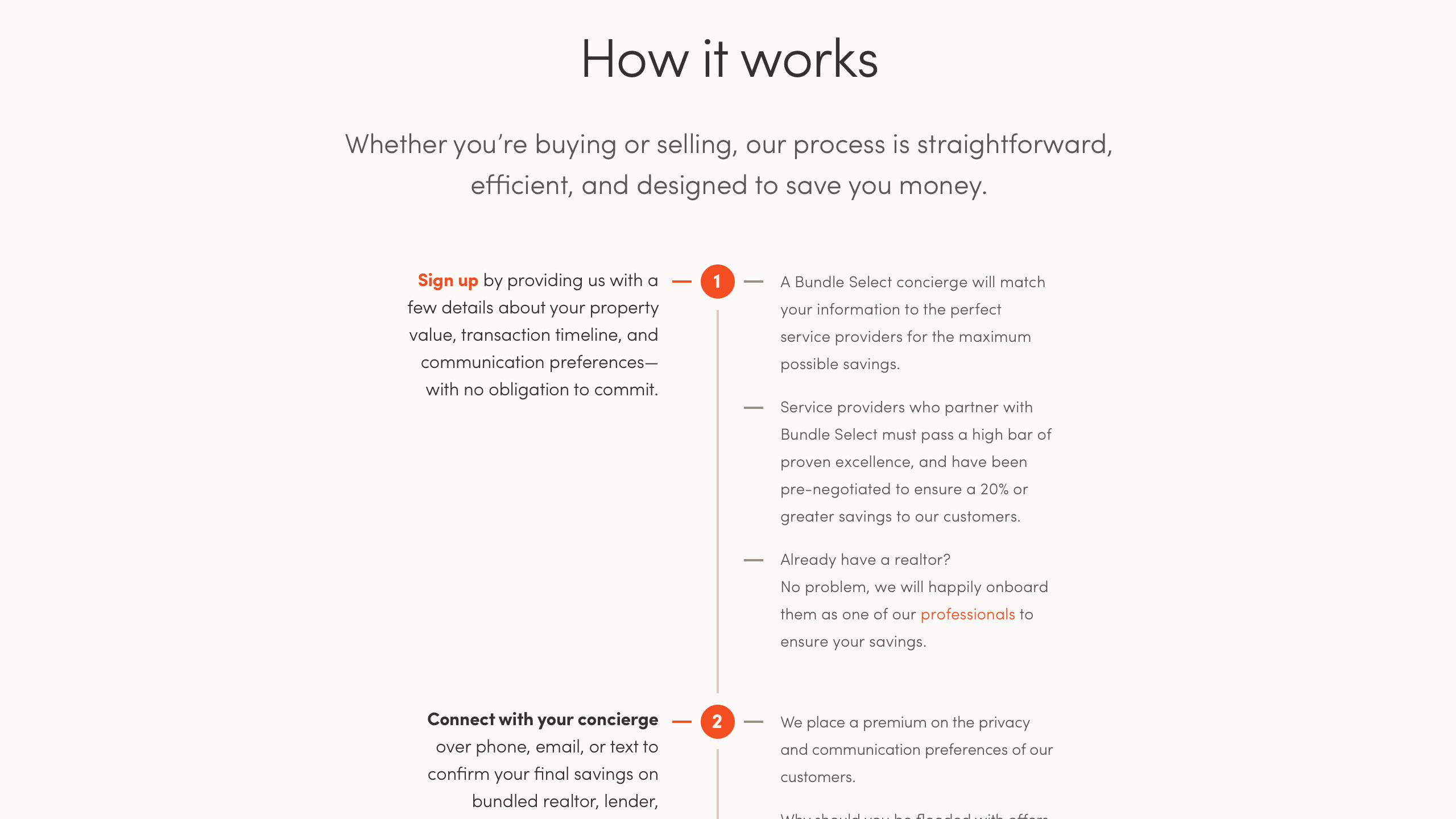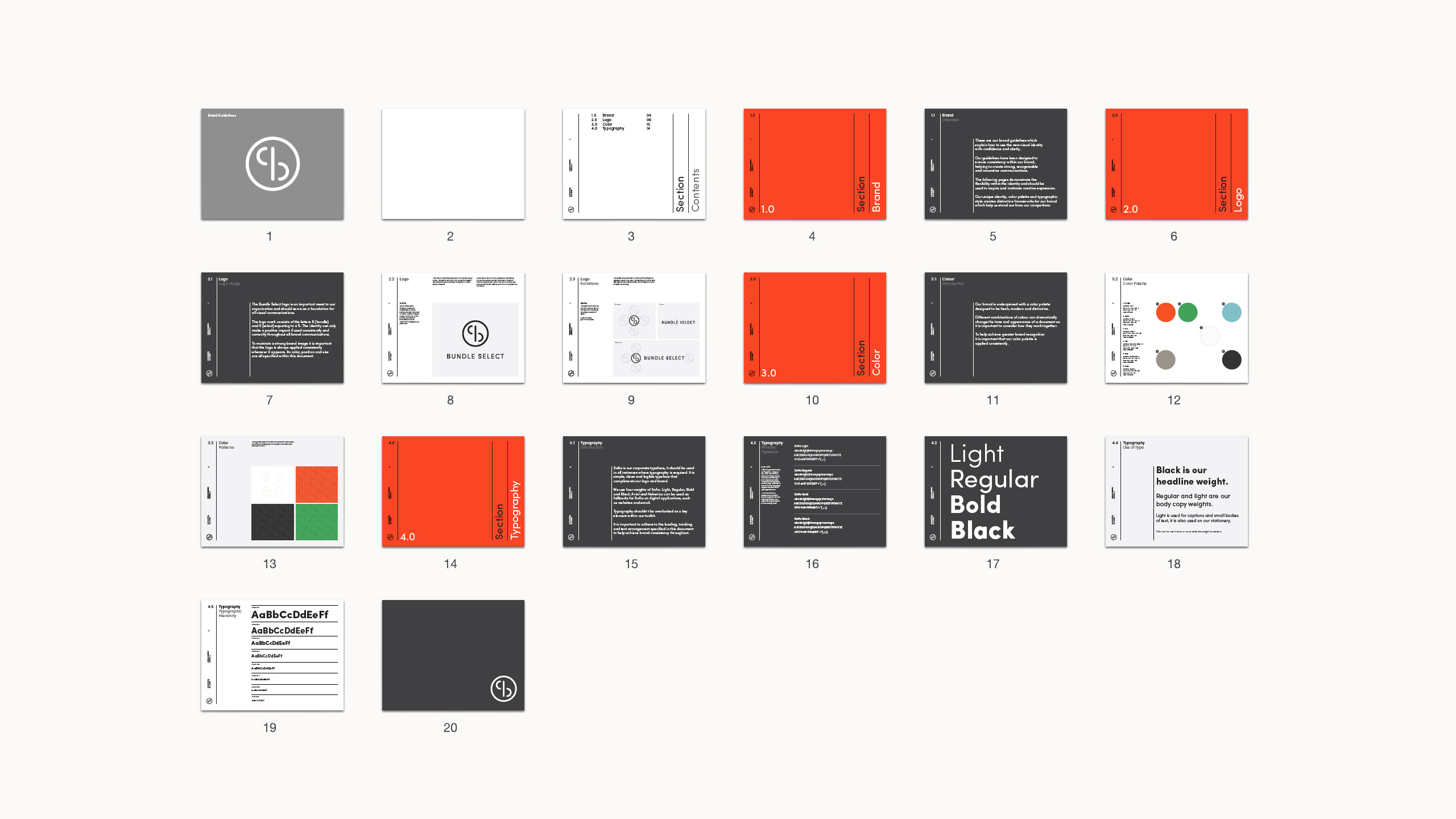 In the first few months, James quickly created a unique and trustworthy identity to support our new brand, designed and built out our new site, pitch deck, postcards, business cards...he brings a lot of expertise to the table, and continues to improve Bundle Select and be an integral part of our team.– Joe Cucchiara
Founder & CEO
Wireframes
Visual Design
Conference Micro-site
Visit Website
The Furniture Society
Advancing the art of furniture making.
Scope
Redesign website to match the level of creativity and quality its members produce in their furniture. This included a simple way to navigate to members' portfolio pages, as well as a modifiable template for the group's annual conference.
Problem
The existing website didn't match the level of creativity or quality its members produced in their furniture design. The team members who maintain the website had been having a difficult time with the existing CMS, and were in need of a simpler CMS and website tailored to their specific needs.
Solution
A new design that is unique and simple to navigate represents the quality of work embodied in its members, and is simpler to maintain for the team with automated back-end functions and flexibility in the visual layout – these are designers after all.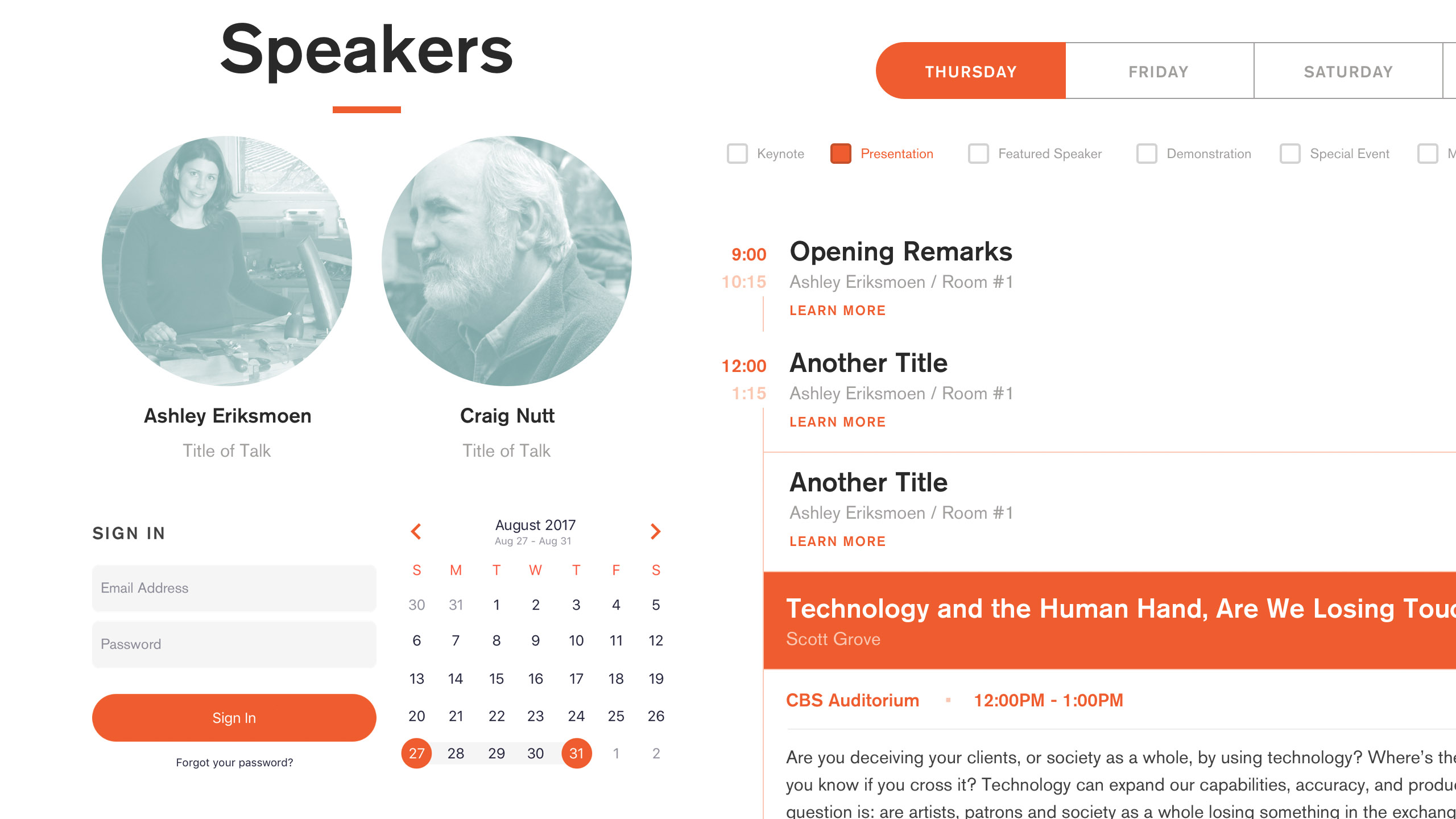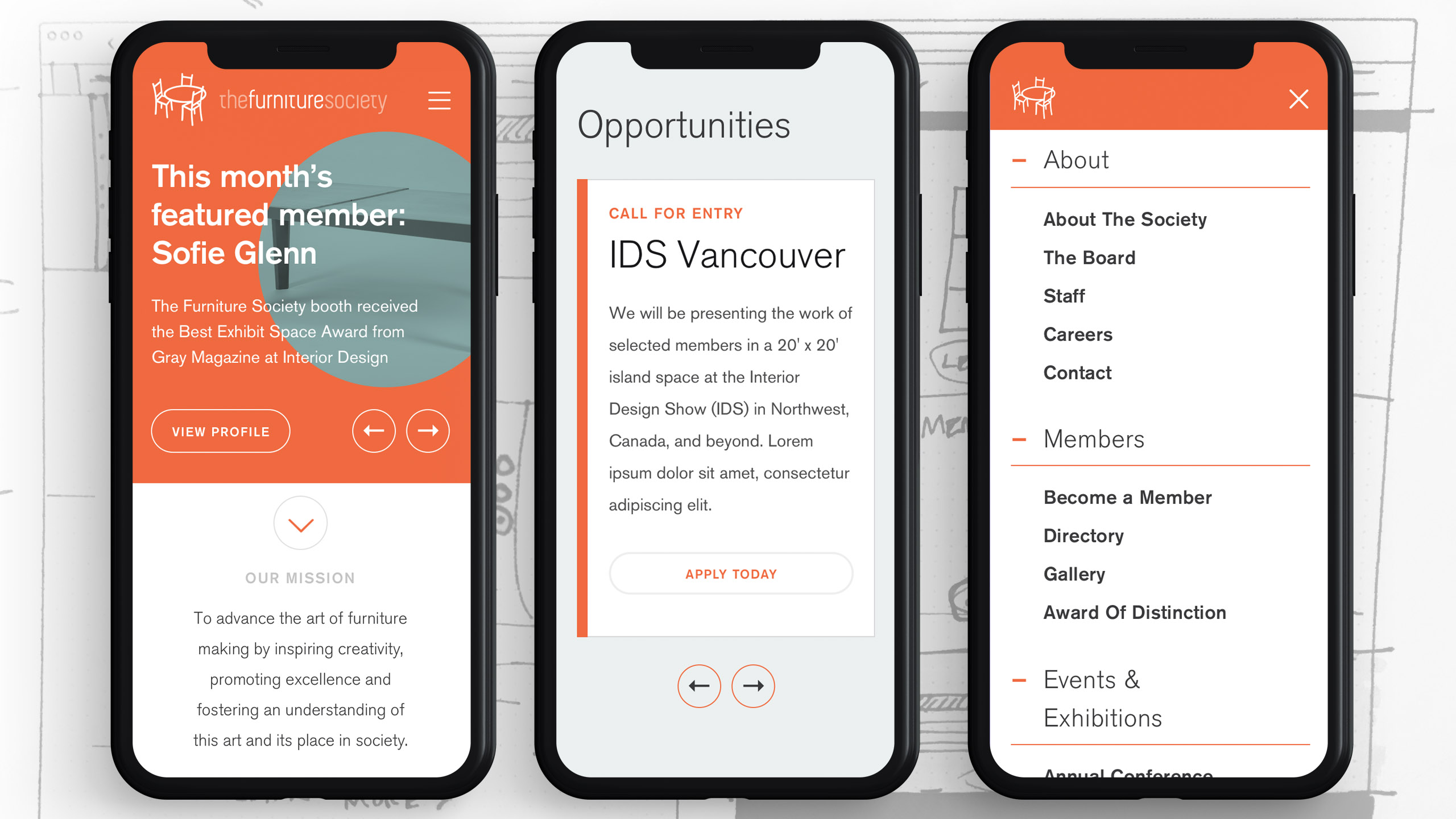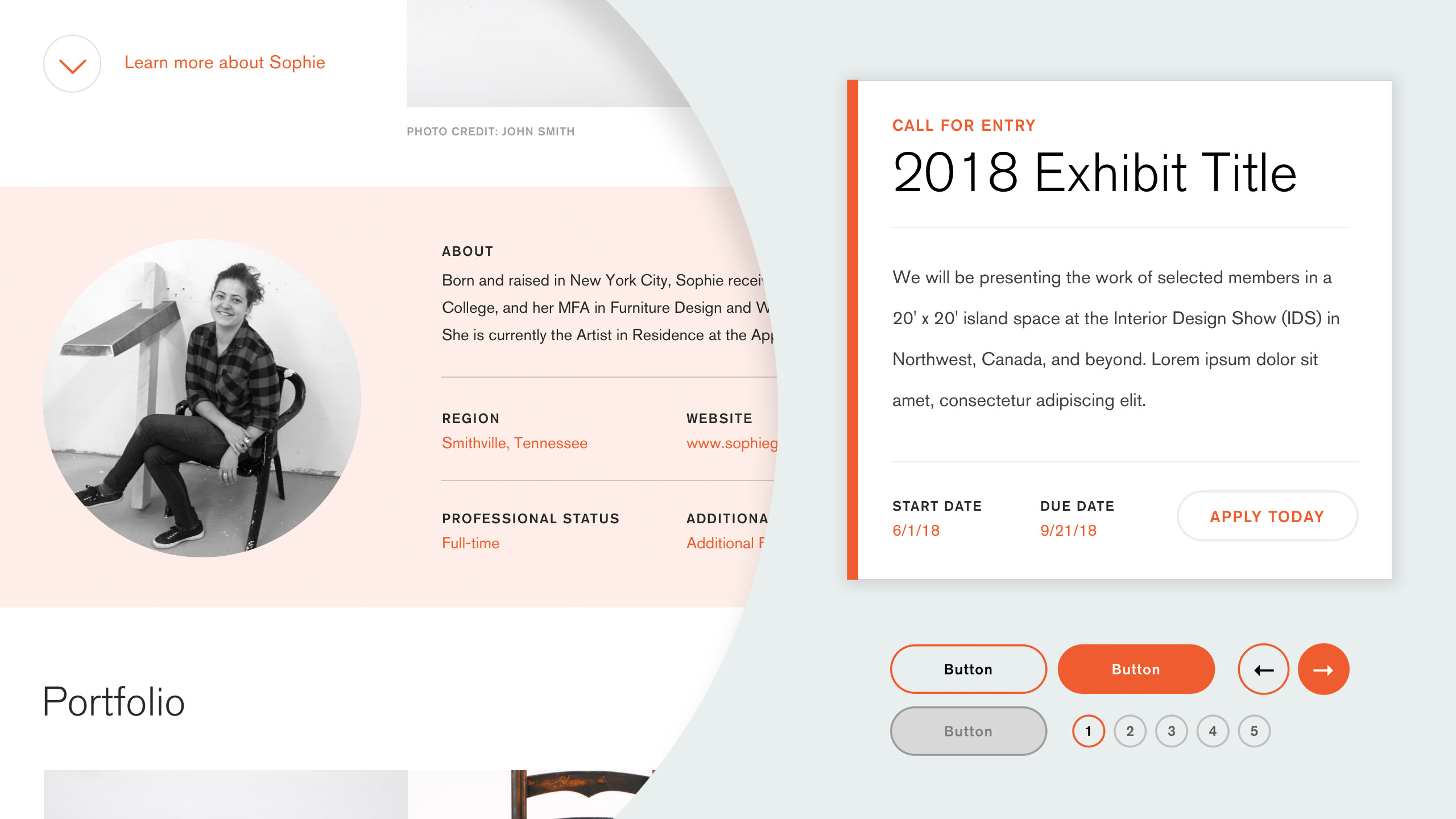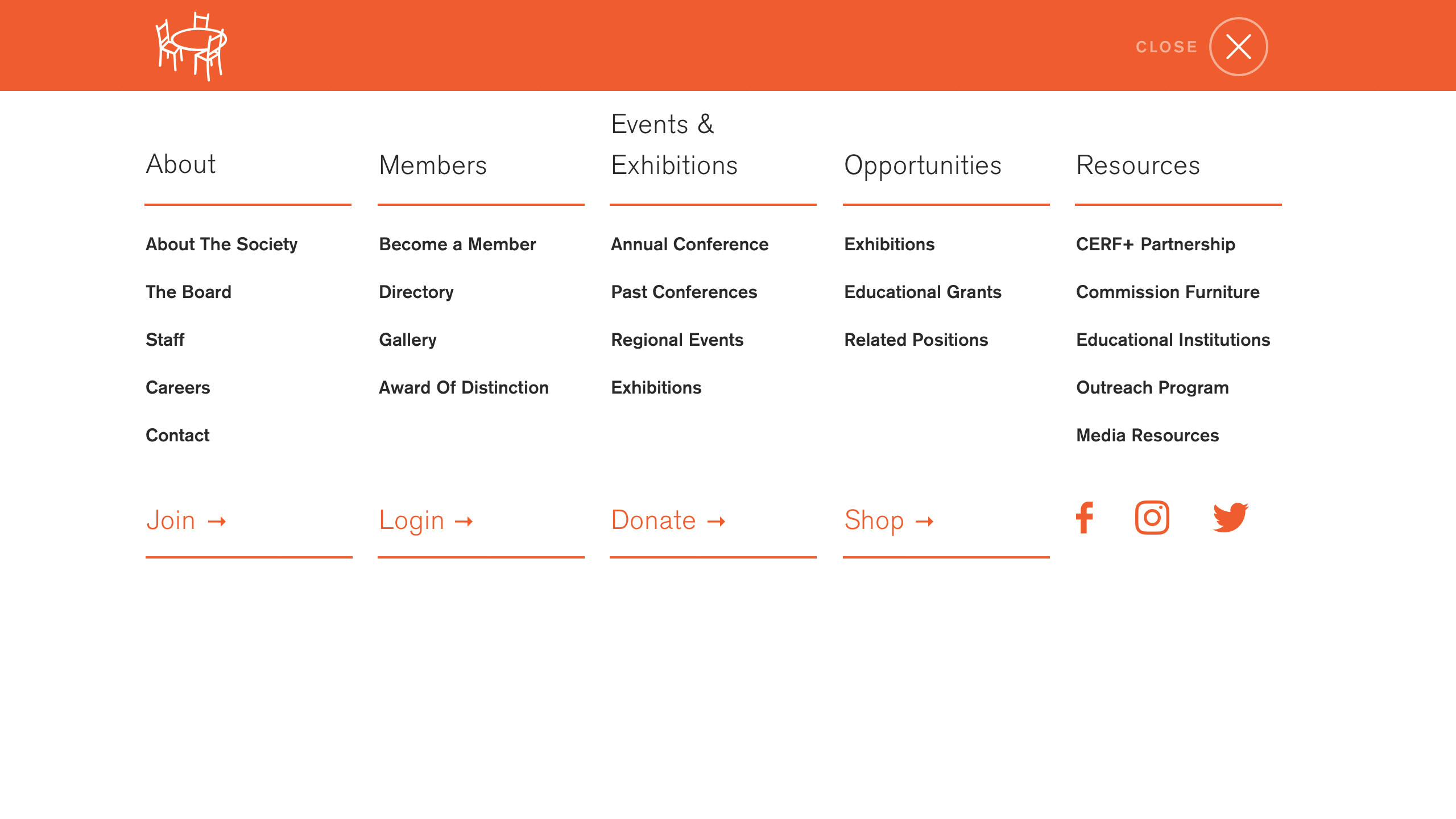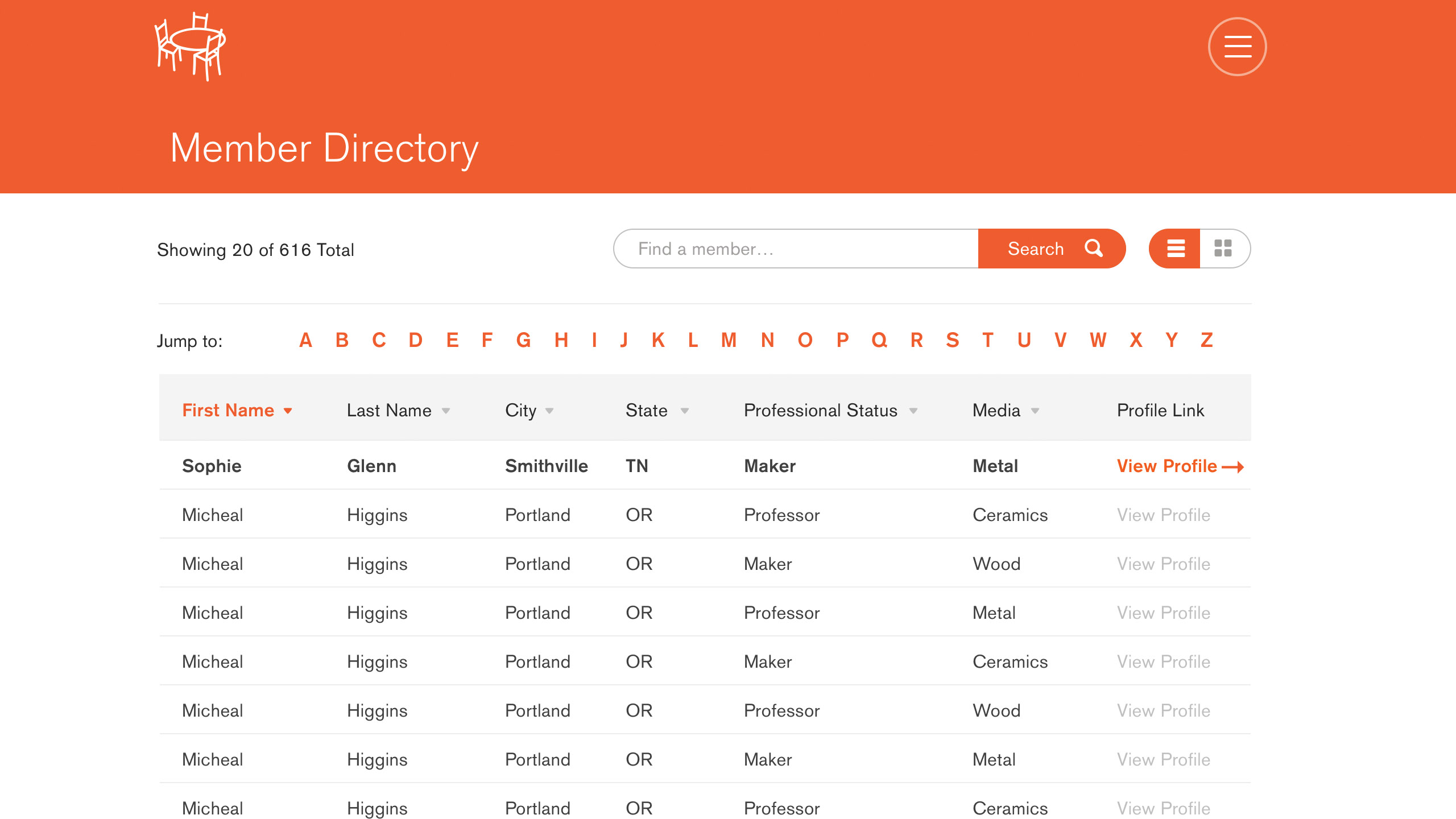 Identity
UI Design
Prototype
Visit Website
*Paid account needed to access dashboard.
Metrics For News
Empower journalists to measure and improve their performance.
Scope
Design a user-interface based on established and tested wireframes, followed by a new brand identity.
Problem
Metrics for News had wireframes created, tested, and validated with users, but had feedback requests for a cleaner interface that felt less cramped. Once designed, the team then needed a basic CSS theme they could hand off to their developers to use with a prominent front-end framework.
Solution
A clean, subtle user interface with a calming color palette and balanced layout. Following the designs up with a clickable prototype using InVision and a well organized SASS/CSS file allowed the development team to hit the ground running.
"We appreciate the creativity, expertise, and flexible problem solving that James brought to our website redesign project. This was the second time we've worked with James, and his ability to take client input, generate a smart and polished design, and refine it with feedback creates great results."— Jeff Sonderman
Executive Vice President and Deputy Executive Director